Windy's range of sports cruisers has existed since the brand was founded in 1966, but it remains incredibly modern and faithfully perpetuates the spirit of its founder Hugo Vold: sharp lines, efficient hulls and beautiful volumes.

Fluid and racy lines
Robust, high-performance hulls
Optimized volumes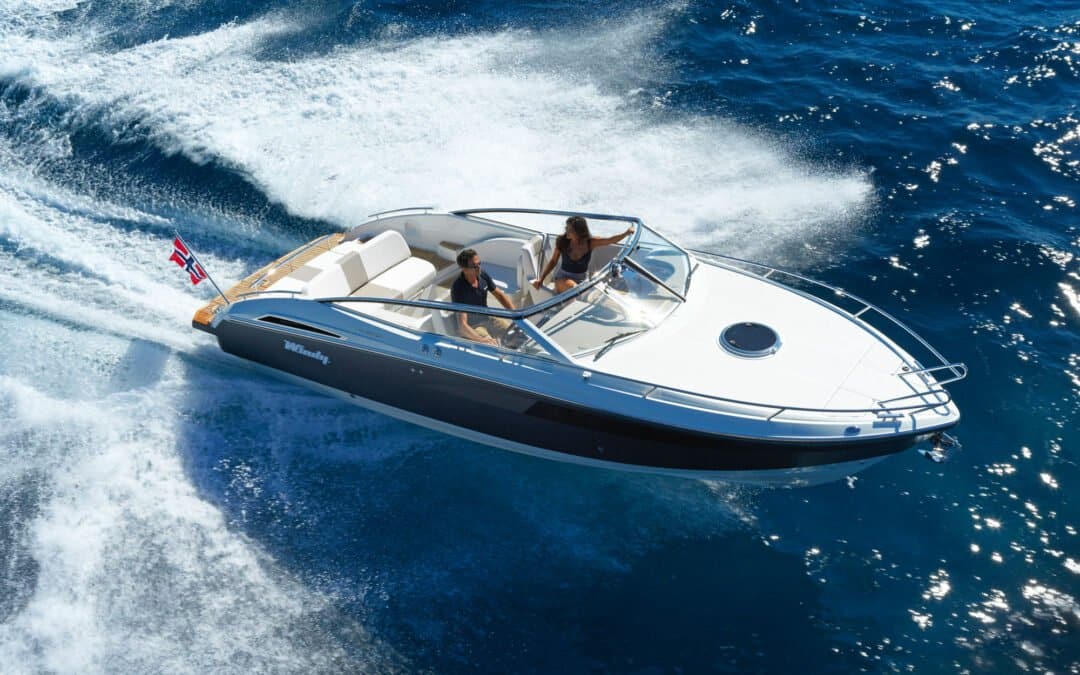 Play A sporty and spacious day-boat offering remarkable comfort at sea Her exterior space is particularly refined and spacious for a boat of this category Exceptional performance, enhanced in the 430hp RS version, with speeds of over 40 knots Her deep V hull designed...
Fluid and racy lines
The design of a Windy sport cruiser can be recognised by its legendary "paw" which offers inimitable lines, sporty and so taut that they never seem to stop. These lines give the Windys an aerodynamic, unique and timeless style.
Robust, high-performance hulls
Windy sports cruisers are world-renowned for the performance and efficiency of their deep-V hulls, which provide a striking sense of safety and strength. Whatever the weather conditions, Windy boats are able to ride the waves, guaranteeing remarkable piloting pleasure and low fuel consumption.
They are produced in Vinylester resin, the highest quality polyester resin, using the latest vacuum infusion technology to achieve maximum rigidity while reducing weight.
Optimized volumes
55 years after its creation, Windy still strives to optimize space to offer maximum sailing comfort. The volumes are efficient and generous both in the cockpit, where everyone can easily find their place, and in the cabins. Great attention is also paid to the circulation which is always done in a natural and fluid way.